JOIN US FOR WORSHIP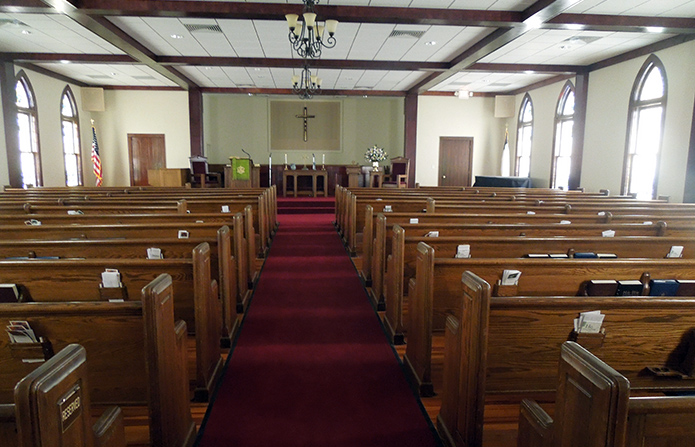 Our sanctuary.
Our Sunday morning worship service at 11 a.m. follows the Reformed Tradition order of service and would be considered a traditional worship service. The congregation uses two hymnals: The Presbyterian Hymnal (1960) and the Christian Praise Hymnal.
The main entrance to the church is at the front of the church as you approach from Hwy. 321S on Olney Church Road. This entrance opens directly into a small vestibule before actually entering the sanctuary, but there is also a covered entrance on the end of the fellowship hall which allows entrance into the building with elevator access to the main floor as well as the basement level for those with mobility issues.
There are visitor parking spaces designated to the right of the driveway as you enter the parking lot.
OUR MISSION:
We gather to worship and praise God, then go out into the world to witness and to serve.
Olney Presbyterian Church | 251 Olney Church Rd. | Gastonia, NC 28056 | 704-865-3989 | FAX 704-865-3917 |
siggmond@twc.com
© Copyright 2017, Olney Presbyterian Church